I don't suspect anyone will be searching out valentine ideas for a few months. So today's post is anticipation of Valentine's Day 2010. One of my favorite things about blogging is being able to find an idea one year later. My brain isn't nearly so efficient.
Two of our kids handed out Valentines at school this year. We had fun coming up with ideas that were semi-homemade.
My third-grade daughter used punches to create heart-flies for her valentines. We liked this idea so much we used it for a craft project at her class Valentine's Day party. The kids designed all kinds of wonderful bugs using various size and color hearts from punches.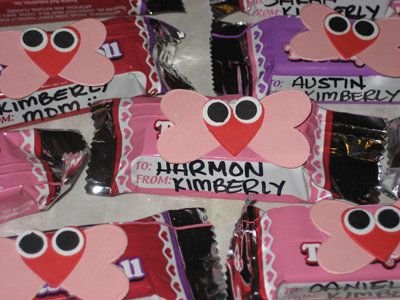 Our fifth-grader followed a theme after my own heart…he celebrated Valentine's Day pirate style…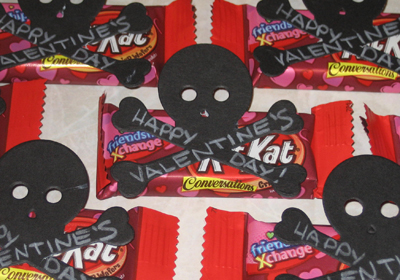 We had the most fun making his Valentine box…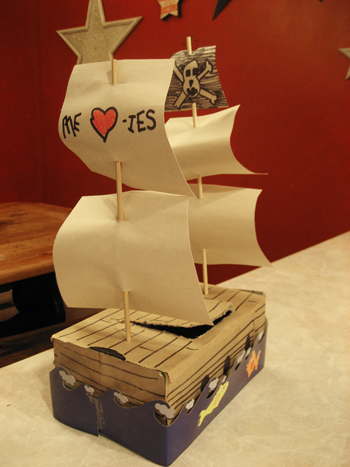 By turning a shoe box upside down, the waves, which were adhered to the lid, stood out from the ship for a more dimensional effect. While it didn't take the prize at his class party, he still thought a pirate ship made a pretty cool valentine box.
We'd love to see your post links for homemade or semi-homemade valentines and box ideas. It will be awhile before I have the blog gallery up and running, but it will be fun to have plenty of posts to link to when it's done.